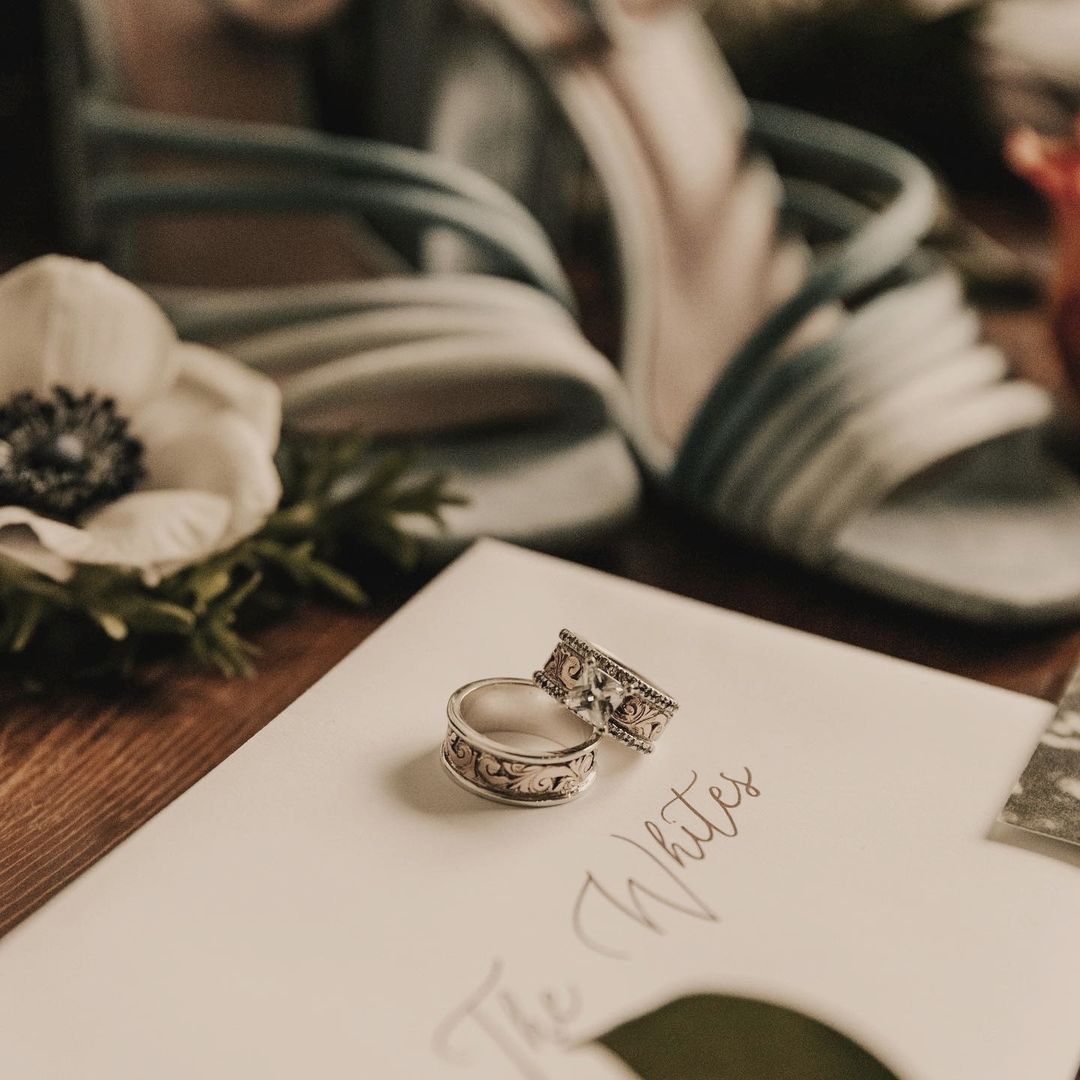 Fall in Love With Hyo Silver
Celebrate your love with stunning silver western wedding rings and timeless engagement rings from Hyo Silver. Our western wedding ring sets are magnificent treasures made from luminous hues of sterling silver and yellow or rose gold atop antiqued black, silver, or oxidized silver backgrounds.
Engagement Rings
Ask the question of a lifetime with western elegance and everlasting style. These stunning rings are accented with dazzling cubic zirconia stones and semi-precious gemstones to create an impressive, radiant style. Shop our collection of western engagement rings.
Western Wedding Bands
Say "I do" with our distinctly original Western his and hers wedding bands. Discover our timeless collection of western wedding band sets.
Custom Designs
You can customize many of our handcrafted matching wedding ring sets for you and that special person in your life!
Custom His & Hers Designs
Forever celebrate the priceless gifts of love and unity with a stunning Hyo Silver western wedding ring set. Each set is individually customized to uniquely represent your inseparable and sacred bond as a couple. And Hyo Silver ring sets are the perfect way to proclaim your special love and lifetime vows.
Need Inspiration?
The dedicated team at Hyo Silver is ready to help. Please call us at 830.796.7961 for assistance with wedding rings and accessories or send us an email: hyosilver@hyosilver.com.